We invite you to immerse yourself in an exclusive outback experience in South Australia's majestic Flinders Ranges.
Arkaba is a private wildlife conservancy, providing guests the opportunity to stay in our historic homestead, or take part in a multi-day overland walking expedition.
Immerse yourself in the stories of the land's ancient geology, diverse wildlife and the conservation projects of the property.
The luxury of space and exclusivity awaits.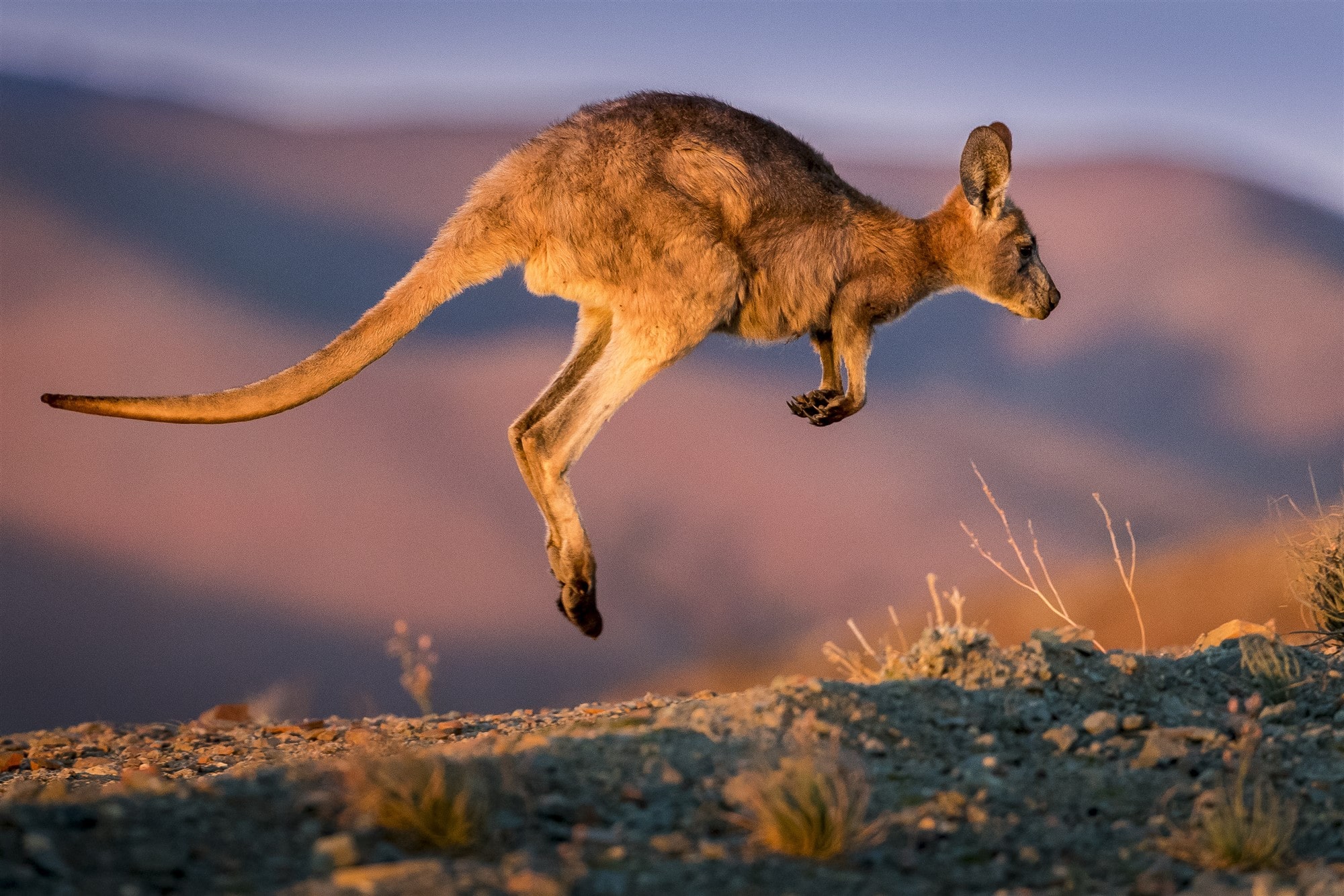 Arkaba
Two ways to experience the beauty of Arkaba
Open all year round, enjoy the all-inclusive, fully hosted experience of the Arkaba Homestead. Your stay includes daily guided activities, exceptional dining, and a comfortable night's rest. The accommodation is in one of five guest-rooms at the beautifully restored 1850's Arkaba Homestead. The Arkaba Homestead is a Luxury Lodge of Australia.
Operating from March to October, the Arkaba Walk is an exclusive opportunity to hike the majestic Flinders Ranges by foot with a small group of just ten walkers. The Arkaba Walk is an all-inclusive and fully hosted experience and one of The Great Walks of Australia. Experience includes both bush camps and the Arkaba Homestead.
Experience
Two ways to experience Arkaba.
Swipe to see more.
discover Australian wildlife
Arkaba is known for its diverse wildlife, including kangaroos, emus, and various bird species. Whether you're staying at The Homestead or joining us on the Arkaba Walk, our passionate field guides are here to help you view and learn about the wildlife that calls this area home.
Conservation of biodiversity is at Arkaba's very heart. With the property's conservation efforts ever-improving, so is the wilderness experience as further native species are encouraged back to the land and flourish.
Led by our General Manager and dedicated Conservation Manager, supported by a hard-working Arkaba team, we are committed to re-wilding the land and returning cultivated land to its former natural state. Our ultimate mission is to conserve our natural habitat and your visit contributes to these efforts.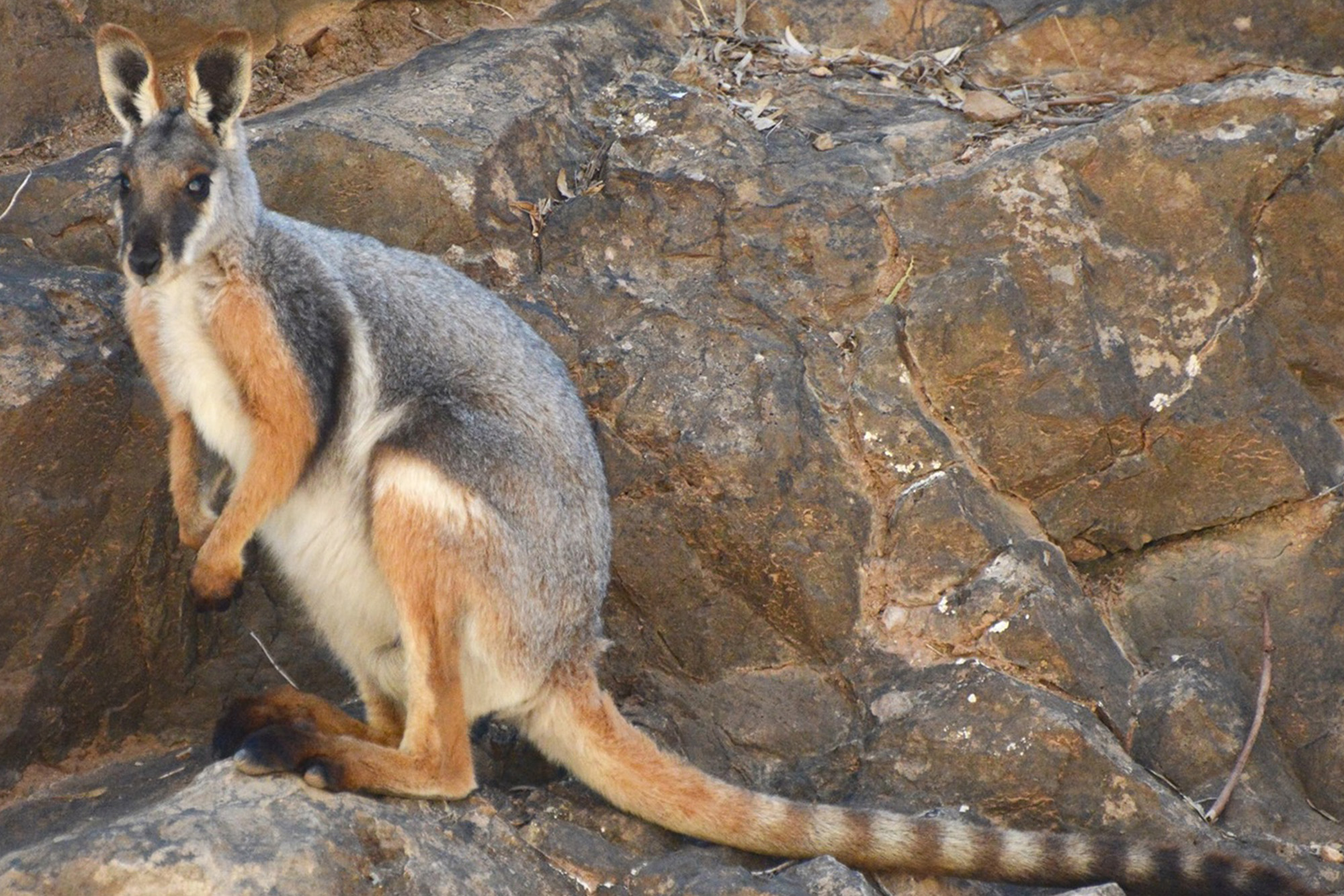 "We just spent 3 days in Arkaba and it was an amazing experience! You have nothing to take care of: it was a tier one service from the reservation, to the hosting, to the comparable Michelin-style food, to the safari excursions. You spend three days surrounded by kangaroos everywhere in a stunning nature setting. I will definitely go back there when I am back in Australia!"

Guest Review
"There is something very joyous about breathing in fresh air, watching kangaroos bounding along, soaring eagles, emus drinking at a spring on the property with their young."

Guest Review
"You might come to Arkaba for the wild, open spaciousness of the outback, the sense of being far away from everything, the chance to dine under the stars. But your presence here is not just about you. It's helping to fund a transformation ... returning the land to its natural state, and turning a 150-year-old sheep station into a private wildlife reserve"

Louise Southerden

Sydney Morning Herald
"There's no phone signal. No Wi-Fi. The isolation and the presence of an expert guide ensures swift immersion in the fascinating ecology and human history of the ranges."

Helen Anderson

Gourmet Traveller
"We transitioned with the land, relearning how to feel humble amid the ancient ranges dwarfing us. Hiking in sync along a section of the Heysen Trail, we heard only the crunch of our boots and the call of corellas warbling on the breeze."

Marie Barbieri

Great Walks Magazine
"Today, the sheep are gone and the stone homestead offers a level of luxury and comfort that those early settlers would never have imagined."

Country Style magazine
Subscribe and stay up to date
Arkaba Walk acknowledges the Aboriginal Communities and Traditional Custodians of country throughout Australia and we recognise their continued connections to land, sea and community. We pay our respect to Elders past and present, as we seek to understand their history and learn from their knowledge.